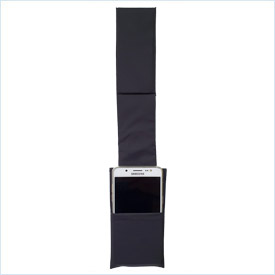 COUNTERBALANCED SHOULDER HOLDER

Product number: 6417852 591039.

Counterbalanced shoulder holder is attached to the garment with heavy magnets. User can freely choose the fixing side. Carrying case is very convenient to use even on very light weight shirts. There is no need to do any modifications to the garment for the fixing of the case.



Patent and design protected.